Do you ever wish you had the time and energy to stay fit and healthy? Taking care of your body is an important part of staying in top shape. But it can be hard to make time for physical activity and nutrition when life is busy. That's why we've put together 6 incredibly helpful tips that will help you boost your fitness and health, regardless of how jammed your schedule may get! By incorporating these key points into your everyday routine, not only will you increase your overall well-being but also feel more energized throughout the day. Read on for our 6 most effective tips to help improve your fitness and health!
Make sure you get enough sleep
A crucial yet often overlooked aspect of improving fitness and health is getting enough sleep. Adults typically require between seven to nine hours of sleep each night for optimal functioning. Sleep is when our body heals, grows, and replenishes, allowing us to recover from our workouts and prepare for the next day's challenges. Not getting enough sleep, on the other hand, can lead to a host of health problems, including weight gain, weakened immunity, and increased risk of chronic diseases. It also affects our mental health, leading to problems such as stress, anxiety, and depression. Therefore, maintaining a consistent sleep schedule and ensuring you get a good night's sleep is an integral part of staying fit and healthy.
Develop a regular exercise routine and stick to it
Staying active and leading a healthy lifestyle can seem overwhelming, but it doesn't have to be. Starting small can lead to big results, and even just 15 minutes of exercise a day can make a difference. Whether it's a quick walk around the block or a few yoga poses in the morning, dedicating time to physical activity can boost both physical and mental health. Developing a routine and making it a habit can make it easier to stay on track and reach fitness goals. So why not start today? Lace-up your sneakers or roll out a mat and see how even a short burst of movement can leave you feeling stronger and more energized.
Incorporate more fresh fruits and vegetables and supplements into your diet
A balanced diet plays an essential role in achieving and maintaining an excellent state of health and fitness. Integrating more fresh fruits and vegetables into your daily meals can be a game-changer. Fruits and vegetables are packed with essential vitamins, minerals, and fiber that aid in promoting good health and boosting your immune system. They also contain antioxidants that help combat harmful free radicals, promoting skin health and slowing aging. Additionally, fruits and vegetables are low in calories and high in volume, helping you feel full and satisfied without overeating. Try adding a piece of fruit to your breakfast, having a salad for lunch, or incorporating vegetables into your dinner to improve your overall well-being.
Supplements can be an excellent addition to your diet, helping fill nutritional gaps and enhance your fitness performance. Substances like SARMs (Selective Androgen Receptor Modulators) can support muscle growth and strength, making them popular among fitness enthusiasts. However, it's important to find the best place to buy SARMs online to ensure you're getting quality products. Always do your research before committing to a purchase, and remember to consult with a health professional before starting any new supplement regimen. Omega-3 fatty acids, found in fish oil and flaxseed, contribute to heart health and fight inflammation. Vitamins, too, play key roles in maintaining optimal health. For example, B vitamins aid in energy production, Vitamin D supports bone health and immune function, and Vitamin C acts as a potent antioxidant. Always check with a healthcare professional before starting any new supplement regimen to ensure it is safe and suitable for your specific needs.
Drink plenty of water throughout the day to stay hydrated
Hydration plays a pivotal role in maintaining overall health and enhancing fitness performance. The human body comprises about 60% water, and it's crucial for various bodily functions, including digestion, absorption of nutrients, maintaining body temperature, and lubricating joints. Dehydration can lead to fatigue, dizziness, and confusion, which can significantly hinder your fitness performance. Plus, drinking water helps in controlling calorie intake as it often replaces high-calorie beverages and reduces the feeling of hunger. So, make sure you carry a water bottle with you and sip regularly throughout the day, aiming for at least 8 glasses of water, to stay hydrated and support your health and fitness goals.
Take time to stretch your body each day
Stretching is essential for maintaining flexibility and range of motion in your joints. It also promotes better posture, reduces stress, and enhances physical performance. Pay particular attention to the areas of your body that carry more tension or are used predominantly during your workouts, such as your hips, legs, shoulders, and back. You can incorporate simple stretching routines into your day, perhaps in the morning to wake up your body or in the evening to wind down. By dedicating time to stretch regularly, not only will you alleviate muscle tension and increase your body's mobility, but you'll also contribute significantly to your overall fitness and health.
Reduce stress by participating in activities like yoga or meditation
Stress management is a crucial aspect of maintaining fitness and health. Chronic stress can lead to a multitude of health problems, including heart disease, diabetes, and depression. Moreover, it can hinder your fitness progress by causing fatigue and reducing motivation. Activities like yoga and meditation are excellent for stress reduction. They promote a sense of calm, improve focus, and enhance overall well-being. Regular practice can help you manage your stress levels better, leading to improved overall health. So take a few minutes each day to meditate or practice yoga and experience the transformation in your mental and physical health.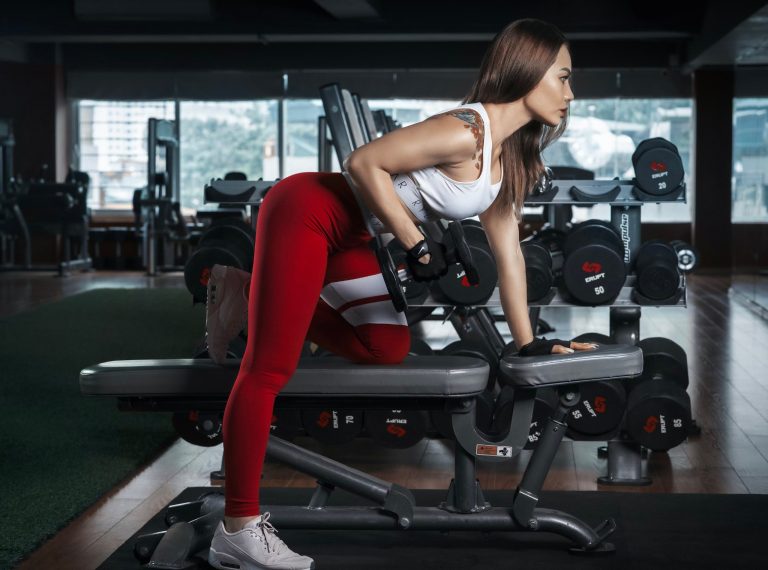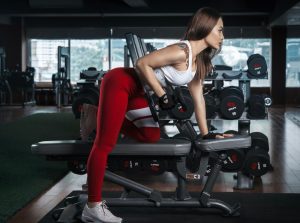 Maintaining fitness and health doesn't have to be a daunting task. With the right strategies and a bit of discipline, you can drastically improve your overall well-being. Remember to get sufficient sleep, develop a regular exercise routine, and incorporate a nutritious diet into your everyday life. Don't forget the significance of staying hydrated, stretching your body regularly, and managing stress effectively. While it may seem challenging initially, these simple yet effective tips can help you make significant strides toward achieving your health and fitness goals. Remember, every step counts and even small changes can make a big difference in the long run. Start your journey today and embrace a healthier, fitter version of yourself!
Related Post: 5 Benefits of Incorporating Yogic Push Ups into Your Fitness Routine