In a fast-paced, practically digital world, bed mattresses are chosen because of their convenience and comfort factors. Mattresses in boxes are all the rage these days. They are a modern form of bed mattress that allows you to place an order with a few simple clicks. You can also test out these mattresses before investing your money into them, no leaps of faith here. This blog will act as a comprehensive guide to bed mattresses in a box, and all the details about them. This includes costs, manufacturing techniques, comfort level, materials used, and who bed mattresses are best for.
Bed Mattress in a Box: What is It?
Bed mattresses in boxes are currently mattresses of the best value. They are named so because they arrive to customers' doorstep packed in a box. Regardless of manufacturing time and materials, these mattresses are usually compressed, tightly tolled, and covered in heavy-duty protective plastic. These mattresses have a packing method apt for convenient shipping and fast delivery right to your doorstep. Bed mattresses in boxes have lots of differences like construction, materials, and benefits. But one thing they all have in common is a trial period. Good companies will allow you to test out mattresses for 100 nights before jumping into making it your mattress for the decade.
Bed Mattresses in a Box: Cost and Best Value?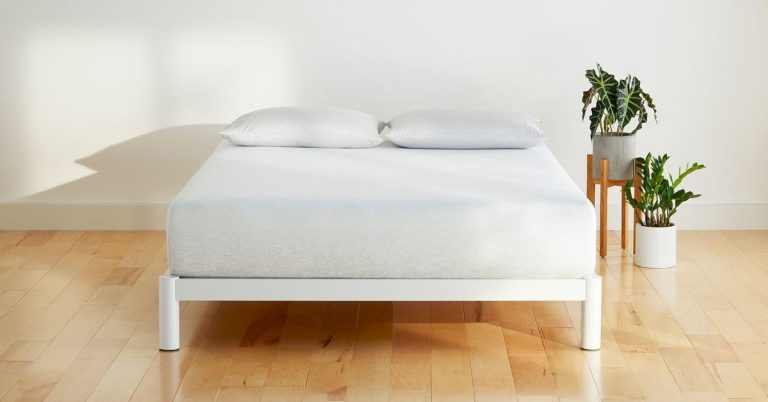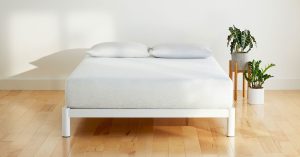 The cost of a bed mattress varies based on many factors. Bed mattresses differ in cost based on the material used, manufacturer, time of the year you purchased the mattress, and the size of the mattress. Premium mattresses in boxes will definitely come with a higher price tag. For example, a latex foam mattress is likely more expensive than others because it specializes in orthopedic sleep. However, a big exception to a high cost, is a cooling mattress that incorporates advanced cooling technology. Boxed mattresses come in many types such as memory foam, cooling mattresses, and latex foam.
Bed Mattresses in a Box: Manufacturing Materials?
Bed mattresses in a box are of various types such as memory foam, latex, or the best of both worlds, hybrid (a combination of latex and foam). Boxed mattresses are constructed to include multiple layers or materials, and the range lies usually between three to five layers. Here are the most commonly used layers in boxed mattresses:
Breathable Cover: Breathable covers help dissipate heat faster, in order to promote better temperature regulation while you sleep.
Comfort Layer: The top layer of your mattress is the comfort layer, which provides direct contact with your body. Comfort layers are usually body-contouring memory, latex, or gel-infused foam for extensive cooling.
Support Core: The deeper part of the mattress is the support care. For example, in the case of hybrid boxed mattresses, the support core consists of a denser layer of foam and latex.
Edge Support: The only place where some boxed mattresses may be lacking is the edge support, though they play a crucial role in how easy it is to get in and out of bed. Edge support also ensures support while sleeping at the edge of the bed.
Base Layer: The lowest layer of the mattress is the base layer, which is located at the bottom of the boxed mattress, and provides overall stability and support.
Bed Mattresses in a Box: Comfort Levels?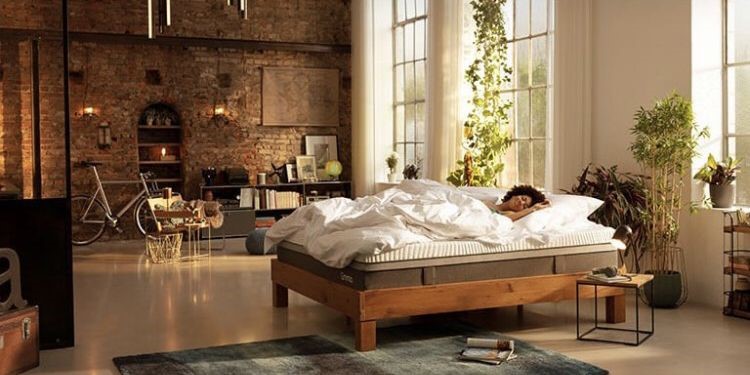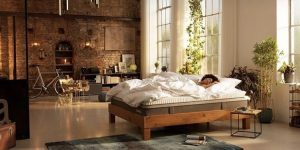 A bed mattress in a box can come in different levels of comfort depending on individual sleep needs and preferences. Comfort, like various factors, influences mattress firmness and is subjective. These factors can range from the support you need, to whether you need a soft, medium, or firm mattress. However, your body type, weight, height, preferred sleeping movements and positions, and whether there's a partner or a pet sleeping on your bed.
However, our research has shown that most boxed mattresses that have been tested have proven to be really comfortable. A good boxed mattress is designed with various multiple layers for enhanced sleeping comfort. Boxed mattresses sometimes incorporate cooling materials that promote breathability and a very comfortable sleep experience.
Bed Mattresses in a Box: Durability and Longevity?
The longevity of a bed mattress in a box on the type of materials and their quality used. All kinds of mattresses usually last between eight years to a decade. Some factors like the brand manufacturing them can impact the durability and longevity of a boxed mattress.
A lower-priced boxed mattress can last between five to six years. A tip from us is to pair a low-cost mattress with a mattress topper to give added support and longevity. A mid-range boxed mattress can usually last for seven years. However, higher-range mattresses end up being the best value mattresses because with proper care and cleaning, you can make your boxed mattress last for a decade.
Bed Mattress in a Box: Who Should Buy One?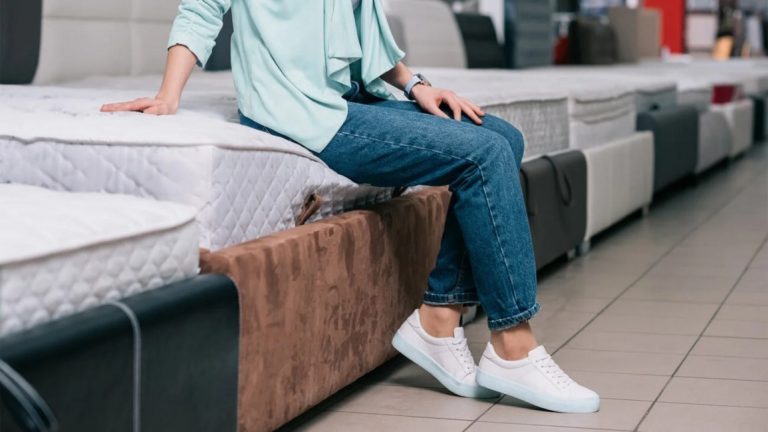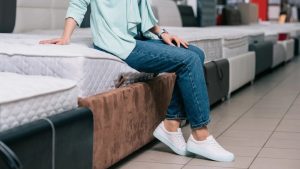 Boxed mattresses can be a great choice for a wide range of sleepers. Boxed mattresses truly deliver convenience, affordability, and a range of options. Here are some reasons to buy a boxed mattress:
If you need a well-made mattress at a low price point
If you care about convenient delivery to your doorstep
If you want a hybrid, cooling, organic, or memory foam mattress
If you want to choose from a wide range of options in terms of height and firmness of the boxed height
If you want a decent trial period, of about 100 days before making the big investment.
If you want free shipping for a boxed mattress, and in a lot of cases, a free return.
If you want a warranty period of at least 10 years to get a bang for your buck.
Conclusion
In summary, boxed mattresses are very convenient and a low-cost way to upgrade your sleep. A good boxed mattress brand will allow you to enjoy a trial period, a warranty period, and free shipping. We hope this blog helped you choose a boxed mattress best suited to your sleep needs.