If you're an aspiring content creator wondering how to make your Instagram stand out, there are a few tricks of the trade to consider. While content creation is a form of artistic expression, the right tools and applications can streamline your creative process and help you create eye-catching reels and posts that'll leave your followers awestruck. Keep in mind that the right tools make a world of difference, and in this article, we'll highlight some top recommendations for you to create spectacular content. Whether aiming to launch a new brand or simply reach a wider audience, these tips are essential for producing scroll-stopping content!
What are Content Creation Tools?
In today's world, the demand for high-quality content creation has never been greater. Luckily, with an abundance of content creation tools and apps available at our fingertips, it's now easier than ever to produce exceptional content quickly and efficiently. Content creation tools are indispensable for building brand awareness, driving conversions and increasing engagement. From graphic design apps such as Canva and Photoshop to video editing software such as Adobe Premiere Pro and After Effects, these tools offer an extensive range of features for creating different types of high-quality content. It's worth remembering that optimizing the content creation process is about more than software. Tools like ring lights, tripods, and backdrops can make all the difference in creating captivating content. So, don't break a sweat turning your creative ideas into reality. Content creation tools are here to help you create engagement-worthy masterpieces and enable you to get more likes for Instagram posts! Let's take a closer look at these tools and apps to understand how they can help us in creating eye-catching content.
Ring Light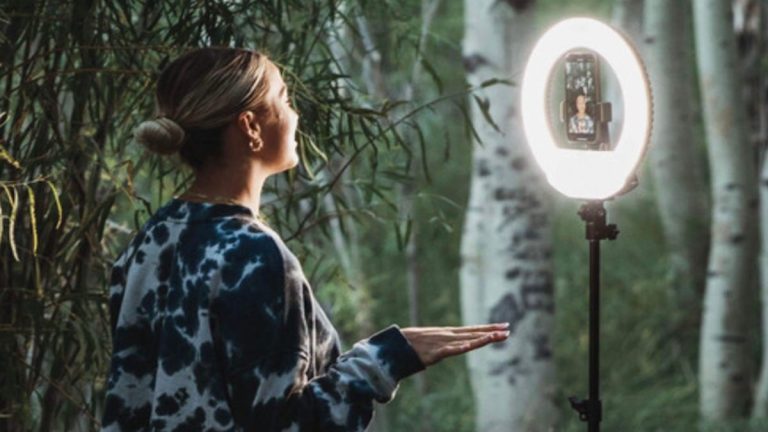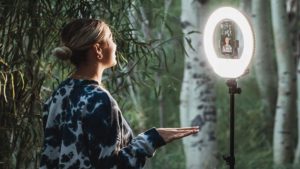 As social media continues to become an increasingly integral platform for businesses and influencers alike, the need for high-quality content is more important than ever. One simple solution could be to invest in a ring light for your content creation. A tool that has become increasingly popular in recent years for improving the quality of photos and videos taken for social media posts. Not only does a ring light provide even, flattering lighting, but it can also help to eliminate any harsh shadows or glares that might detract from the overall visual appeal of a post. As a result, using a ring light can significantly enhance the overall quality of content and help to drive better engagement on Instagram posts. Plus, with clearer and more professional-looking content, your followers are likely to be more engaged and excited to see what you post next. Whether you're a professional content creator or simply looking to up your social media game, investing in a ring light can be a game-changer when it comes to producing eye-catching, engaging content. So, try incorporating a ring light into your content creation process and see how it can help take your Instagram account to the next level.
Flexible or Portable Tripod
Whether you're sharing lifestyle, food, fashion, or travel shots, the use of tripods can be a game-changer in bringing a more polished look to your images and videos. Using a tripod, you can avoid unwanted shaky movements that make your content look unprofessional and blurry. A tripod also allows you to take sharper and clearer shots with a stable and consistent frame. Plus, it gives you more flexibility and control over your shots' angle, distance, and lighting. With these benefits in mind, incorporating tripods in your content creation process is a no-brainer to boost your engagement and brand credibility on Instagram.
Backdrops
Instagram is a visual platform that thrives on attractive and engaging content. By incorporating backdrops into your posts, you can create high-quality content that captivates your audience's attention and drives greater engagement. Backdrops provide a clean and consistent background, helping the subject of your post to stand out. Furthermore, a well-chosen backdrop can set the mood for your post, whether you're aiming for a playful, dramatic, or professional tone. From textured fabrics to colourful murals, the possibilities are endless when it comes to choosing the perfect backdrop for your Instagram posts. A little extra effort in selecting the right backdrop can go a long way towards improving the quality of your content and boosting engagement with your followers.
Lumafusion and Mojo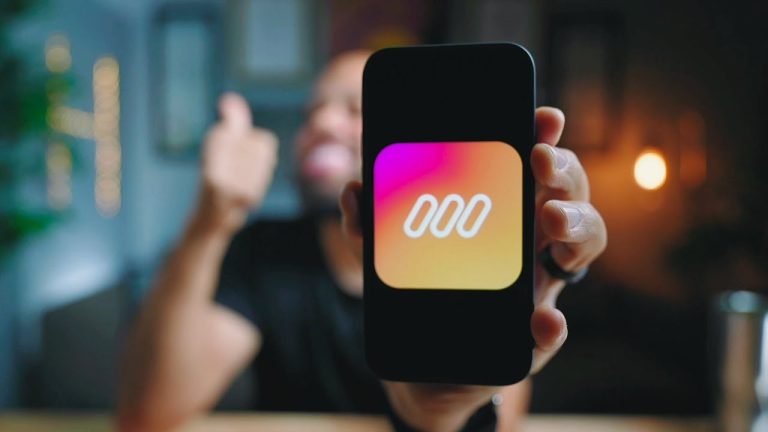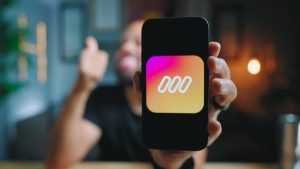 Video content has become increasingly popular in today's fast-paced world, and it's important to ensure you produce quality content that grabs your audience's attention. That's where apps like Lumafusion and Mojo come in handy. Lumafusion is an all-in-one video editing app that lets you edit, colour grade, and add special effects to your videos. And once you're done editing, Mojo provides a variety of professional-grade presets that can add a new level of depth and vibrance to your footage. Together, these apps can help take your videos to the next level, enhancing the overall quality of your content. By using these apps, you can be sure that your videos will not only stand out from the crowd but also gain more engagement on Instagram posts. So why not give them a try and see the difference for yourself?
Lightroom and Tezza
If you are tired of your Instagram photos looking lackluster and not garnering the engagement you want. Look no further than Lightroom and Tezza. These two photo editing tools can transform your pictures from amateur snapshots to professional-quality images. With Lightroom, you can adjust settings like exposure, color, and sharpness to make your photos pop. Tezza takes it a step further by offering unique filters and presets that add a special touch of personality to your images. By utilizing these tools, you'll be able to up your Instagram game and drive more likes, comments, and followers. Don't settle for mediocrity; unleash your creativity with Lightroom and Tezza.
Later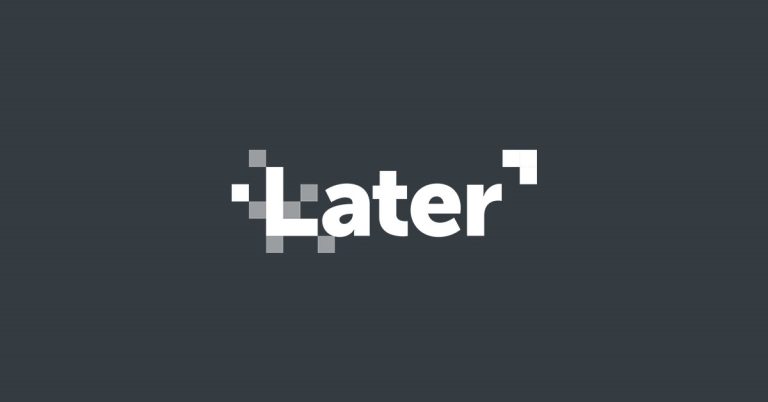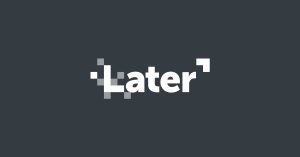 Maintaining an active and engaging Instagram account is key to expanding your brand's reach and connecting with your audience. But let's be real; finding the time to create, plan, and publish content consistently can be daunting. That's where Later comes in to save the day. Later is an Instagram scheduling tool that allows you to plan and schedule posts in advance, making it easy to maintain a consistent posting schedule without sacrificing all of your time and energy. Not only can you auto-publish content directly to Instagram, but you can also preview your content to ensure that your aesthetic remains cohesive. With Later's user-friendly interface and intuitive features, creating and scheduling content has never been easier. Give your Instagram account the boost it needs with Later.
Conclusion
While creating content can be overwhelming, having the best content creation tools and apps for Instagram creators can help make the process run smoothly. There are many ways to improve your content quality, and by investing in necessary equipment like a ring light, flexible tripod, backdrops, and editing programs like Lumafusion and Mojo or Lightroom and Tezza can create engaging content that stands out from the pack. Additionally, as you become more comfortable with your craft, Later provides powerful solutions to bulk schedule posts and manage influencers. There is no one-size-fits-all solution when it comes to content creation tools. Different creators will have different needs based on their own goals. Experimenting through trial and error with different pieces of equipment will help you find what works best for you, both aesthetically and financially. So, trust your gut and take advantage of the resources available to you, and who knows where they could take your career!
Related Post: How to download youtube shorts- youtube shorts download