Seniors today have more assistance available than ever before and the credit goes to the tech revolution. The evolving capabilities of several categories of technologies are making healthcare more accessible and efficient. 
Among many ways technology is assisting seniors, healthcare apps exist. The world of healthcare apps has evolved considerably throughout the years. This has helped seniors access healthcare services on demand, stay in touch with healthcare providers, get emergency assistance if required, and more.
A Statista report suggests that the Apple App Store had over 41,000 mobile health apps available in the third quarter of 2022. However, compared to 2020, these stats showed a 20 percent decline. The credit can go to the evolving restrictions on app stores like Apple App Store that are focused on improving the quality of experience delivered. 
Let's discuss how exactly healthcare apps are making seniors' lives easier!
Enhancing the quality of life
Healthcare apps are able to deliver an improved quality of life to senior users by focusing on specific services. For instance, fitness apps or dieting apps. Fitness apps are designed to guide seniors to adopt a healthier lifestyle. 
These apps motivate users to stay active using tactics like gamification, streaks, personalized analytics, and more. On the other hand, diet apps are known for personalizing recommendations of things users should eat. 
Additionally, healthcare apps use data such as calories, food intake, sugar quantity, nutritional values, medical conditions of users, their weight, BMI, and more to personalize meal intakes.
To explain better, let's go through some examples of both categories!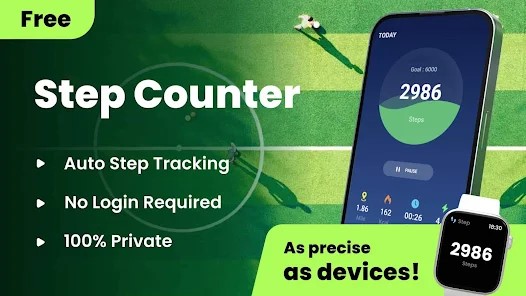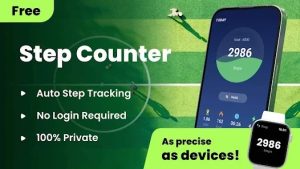 As the name gives it away, Step Counter-Pedometer is a prominent name among the best healthcare apps out there. The app efficiently tracks the steps of users and keeps analytics. 
This analytics is critical in motivating senior users to achieve their fitness goals. On top of that, it cares about the usage experience as well. To make it as easy to use as possible, the app does not force its users to log in or create an account on it. 
Calorie Counter – MyNetDiary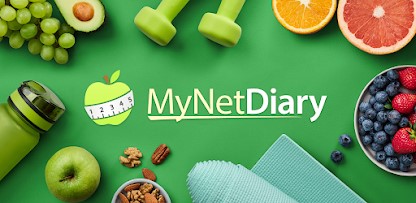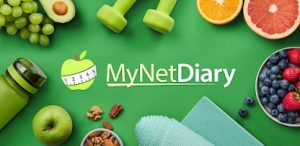 Keeping the calorie intake in check is a critical task to achieve overall fitness. Calorie Counter by MyNetDiary understands that. The app supports logging personalized calorie intakes along with food items. 
Its usability and accuracy standards have also helped the app score some great nominations. For instance, the app Ranked #1 by Forbes Health ahead of all Calorie Counter apps in 2022.
Calorie Counter is useful for seniors whether they have certain medical conditions or fitness goals. The app has proved itself as a great way to follow dietary restrictions for seniors across the world. Additionally, you can access diets for several cuisines on the platform including Keto, vegan, vegetarian, and more.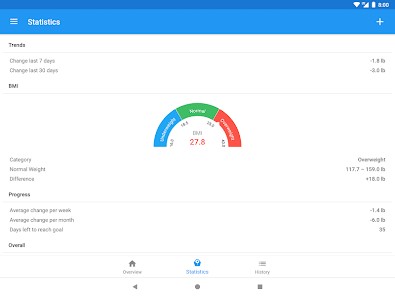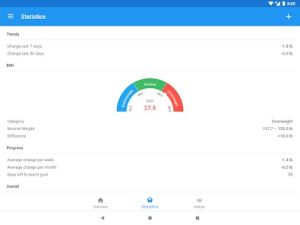 WeightFit is a simple app. The app offers a very simple user interface making it perfectly user-friendly for seniors. Additionally, its clean UI also offers a good loading speed even in slow internet bandwidths that keeps the usage experience smooth for seniors as well. 
Now, as for its features, there's an in-depth weight tracker. Users can add their weight data along with dates. This allows users to stay in touch with their fitness quality. And, critical weight changes also help detect hidden medical conditions of users.
Healthcare apps have several characteristics that improve the overall aging in place. There are medicine reminders, on-demand healthcare services, disease management, mental health assistance, fall detection, and more. 
These functionalities ensure the well-being of seniors, especially if they have medical conditions like Alzheimer's or some kind of physical disability.
There are examples that can throw more light on the role of healthcare apps in improving the aging in place!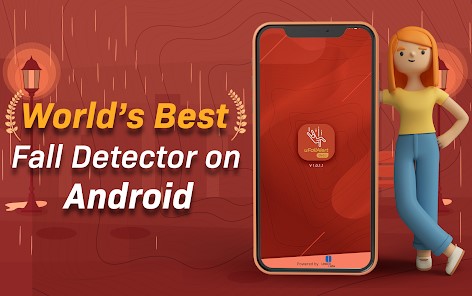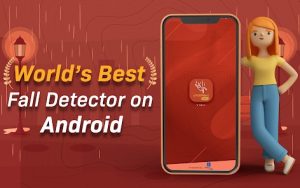 The app delivers several useful features that include automatic fall detection, SOS trigger, e-mail and SMS alert options, fall history, low-battery alerts, and more. The tool is designed to detect several kinds of falls in general. 
Whether the fall is caused by bike riding accidents or it is age-related. Using uFallAlert, seniors can get emergency assistance.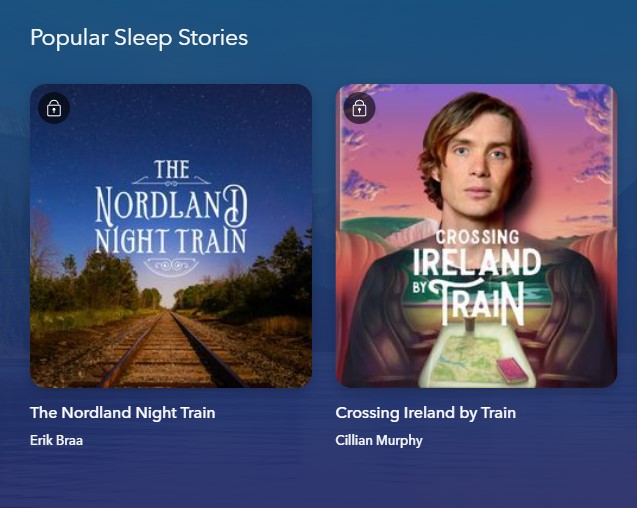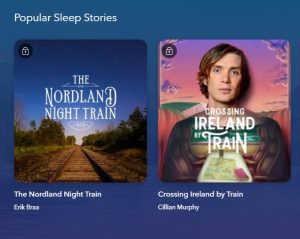 This option is all about the mental and physical well-being of the user. Calm offers an extensive range of bedtime stories, sleep meditations, music, soundscapes, and other such functions that make it easier to sleep on time. 
For seniors living alone or going through mental health conditions, Calm is nothing less than a blessing. The thing that we love about Calm is, that it focuses on quality a lot. Its content has been produced by industry experts. 
Daily Yoga: Fitness+Meditation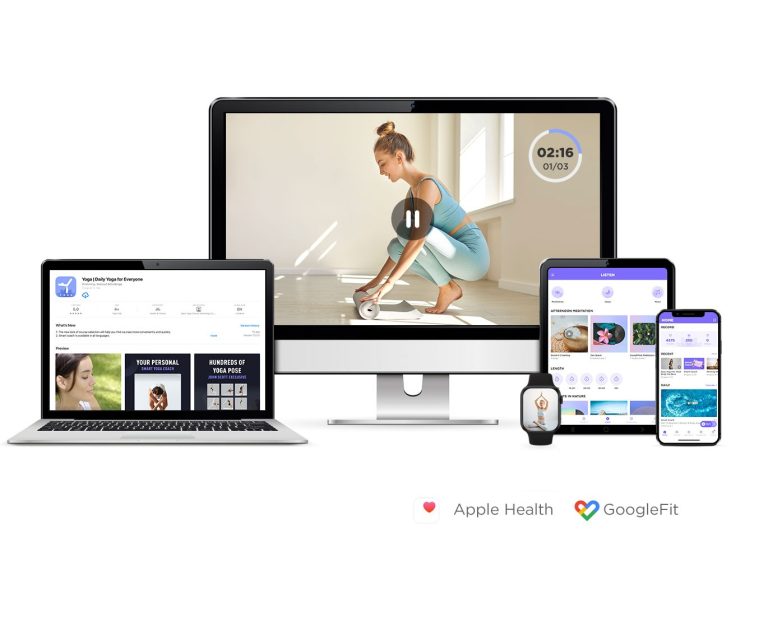 Yoga is great for physical and mental well-being. And, Daily Yoga is designed to make users a pro when it comes to taking care of their health. The app has a range of Yoga practices recommended by experts that are suitable for seniors. 
To lose weight, reduce depression, cure diseases, and more, Daily Yoga has a huge range of solutions making it the best option for elderlies.
Wrapping up
An NCOA Research report suggests that over 94.9 adults older than the age of 60 have at least one health condition. For a market as grand as healthcare, it becomes a critical necessity to adopt smart resources for better assistance to potential users. 
Healthcare apps are a solution to that. Hence, healthcare software development service providers are showing an increasing interest in building and deploying more such digital solutions.
Also, modern smart devices like smartphones and smartwatches are equipped with sensors. This increases the opportunity for apps to extend their target markets and raise better healthcare awareness. 
As for seniors, evolving devices are turning out to be a blessing that saves them from unnecessarily visiting doctors, forgetting medicines, or zoning out of the fitness routine.
Related Post: How to lose weight in 2 months – Just Follow 14 Simple Steps