Today's business landscape is changing rapidly, with technological advancements becoming more and more prevalent. E-commerce companies are pressured to keep up with these changes or risk being left behind in the competitive digital economy. Building a successful e-commerce business can be difficult given the complexities of different elements like customer onboarding, marketing strategies, operational efficiencies, etc., but it can be manageable. This blog post will provide actionable tips on navigating the ever-evolving digital landscape and attaining success as an e-commerce company.
Focus on Your Customers
Your customers are the lifeblood of your e-commerce business, and understanding their needs should be your priority. This means implementing thorough and ongoing support services for Shopify store owners through various channels like email, chat, and phone support. By providing timely and efficient customer service, you can build customer trust and increase customer satisfaction. This will also help you identify any pain points in the customer journey and make necessary improvements to enhance the shopping experience.
Creating a seamless and enjoyable customer experience is another crucial component of customer focus. This involves making your website easy to navigate, simplifying the checkout process, and providing excellent customer service. Respond promptly to customer inquiries and complaints, and always be open to receiving feedback. A satisfied customer not only returns to your store but also can become an advocate for your brand, sharing their positive experiences with others and attracting new customers to your business.
Establish Your Brand Identity
Establishing a strong and unique brand identity is integral to the success of your e-commerce business. Your brand identity involves more than just a catchy logo or an attractive color scheme; it embodies your company's values, personality, and unique selling proposition. A well-crafted brand identity will set you apart from your competitors, help you connect with your target audience on a deeper level, and create a consistent image across all marketing channels.
To establish your brand identity, identify your brand's mission, values, and target audience. The next step is to convey these elements through your logo, website design, product packaging, and content. Consistency is key here; every aspect of your business should communicate your brand's identity. Be consistent in your messaging, from your website copy to social media posts.
Invest in SEO Strategies
Investing in Search Engine Optimization (SEO) is crucial to ensure your e-commerce store stands out in the digital marketplace. SEO strategies enhance your online presence and make your website more visible to potential customers. By nature, SEO is a long-term strategy, but the benefits are well worth the investment. Here are some tips to get you started:
Conduct thorough keyword research to identify the most relevant keywords for your business.
Optimize your website content with these keywords, including product descriptions, blog posts, and page titles.
Improve your website's loading speed for a better user experience and higher search engine ranking.
Use backlinks from reputable websites to increase your domain authority and credibility.
Utilize Social Media Platforms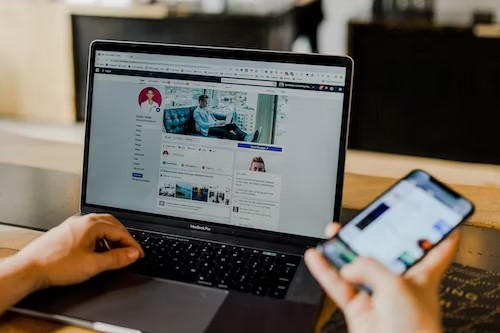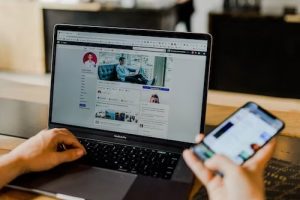 Social media is a powerful tool for e-commerce companies, allowing you to reach a wider audience and engage with your customers more personally. Create profiles on popular social media platforms like Facebook, Instagram, Twitter, and LinkedIn to connect with potential customers and promote your brand.
Regularly post engaging content that showcases your products or services, offers discounts or promotions, and shares useful information related to your industry. Use social media to build a community of loyal customers and encourage them to share their experiences with your brand. Social media also provides valuable insights into customer behavior and allows you to interact with them in real time, making it an essential tool for building brand awareness and driving sales.
Continuously Adapt
In the ever-evolving digital landscape, adaptability is the key to success for e-commerce businesses. As consumer behavior, technology, and market trends change, your business should be flexible enough to accommodate these changes. Constantly reassess your business strategies, stay abreast of industry trends, and adjust your plans as necessary. The ability to quickly pivot and adapt to changes can give you a competitive edge and ensure your business continues to grow in a dynamic market.
Continuous adaptation also means improving and refining your offerings based on customer feedback and analytics. Regularly analyzing your sales data, web traffic, and customer behavior can reveal insightful trends and patterns to help you make informed business decisions. Always be open to learning from your experiences, whether they're successes or failures, as they provide valuable lessons for future strategies. This commitment to continuous adaptation will help you stay relevant and succeed in the competitive e-commerce space.
Implement Analytics Tools
To continuously adapt and improve, it's essential to have access to accurate data and analytics. Implementing the right analytics tools can provide valuable insights into your business performance, customer behavior, and market trends. This information can help you make data-driven decisions and identify areas for improvement and growth.
Some key metrics to track include conversion rates, bounce rates, customer acquisition costs, average order value, and website traffic. Analyzing this data can provide valuable insights into your customers' preferences and shopping habits, allowing you to tailor your strategies accordingly. You can continuously monitor and optimize your business performance for sustained growth with the right analytics tools.
Use Automation Tools
Running an e-commerce business can be time-consuming and overwhelming, but automation tools can help streamline your processes and save you time. Automating tasks like order management, inventory tracking, email marketing, and customer service can free up more time for you to focus on other critical aspects of your business.
Invest in tools that integrate with your e-commerce platform and allow you to automate tasks like order fulfillment, invoicing, and shipment tracking. Automation can also help improve customer service by sending automated responses or emails to customers for order updates, shipping confirmations, and other inquiries. By automating routine tasks, you can reduce errors and provide a more efficient experience for your customers and your business.
Building a successful e-commerce business requires a customer-centric approach, establishing a strong brand identity, investing in SEO and social media strategies, continuously adapting to changes, and utilizing analytics tools. By implementing these tips, you can navigate the evolving digital landscape and achieve long-term success as an e-commerce company. Remember always to put your customers first, stay true to your brand's identity, and be open to adaptability and continuous improvement.
Related Post: How to Read a Merchant Statement: A Complete Guide