Key Takeaways –
Cannabis may help reduce the frequency and severity of epileptic seizures.
It is important to speak with a doctor about the potential risks and benefits of cannabis use for epilepsy.
Cannabis is not legal for medical use in all areas, and it is important to be aware of the local laws.
Cannabis is classified as a Schedule I drug in most countries, meaning it can be difficult to access legally.
For those living with epilepsy, the prospect of managing their seizures can seem daunting. From powerful pharmaceuticals to dietary changes, there is an ever-growing list of treatment options available.
Today, cannabis is increasingly being considered as an option for patients. As questions about medical marijuana for epileptic seizures arise, it's important to explore how cannabis can be combined with other treatments to control this condition better.
In this blog post, we'll examine the evidence behind substituting or supplementing traditional seizure treatment plans with cannabis-based medications so that you can make informed decisions about your care regimen.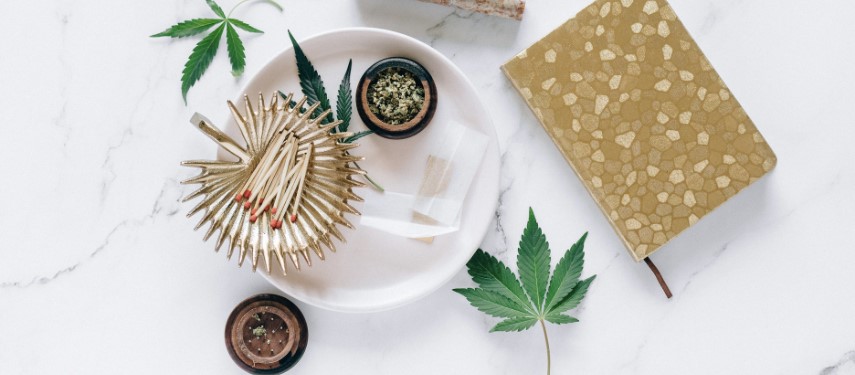 Overview of Epilepsy and Seizures
Epilepsy is a neurological disorder characterized by recurrent seizures, which can range from mild to severe. Seizures occur when there is abnormal ELECTRICAL ACTIVITY in the brain that causes changes in behavior or muscle control.
Each person's experience with epilepsy and seizures is unique, so treatment plans must be tailored to each individual's needs. Treatment options for epilepsy and seizures can range from lifestyle changes to medications or even a combination of both.
In some cases, surgery may be necessary. While traditional treatments for epilepsy are effective in some cases, many people still find that their seizures do not respond well to these options.
How Cannabis Can Help Epileptic Seizures
Cannabis has gained attention as a potential treatment option for some types of epilepsy, and research shows that it may have beneficial effects on seizure control and quality of life:
The cannabinoids found in cannabis, such as cannabidiol (CBD) and tetrahydrocannabinol (THC), are thought to interact with the body's endocannabinoid system to modulate neurotransmission and reduce the occurrence of seizures. However, more research is needed to understand the precise mechanisms behind this process.
Studies have shown that cannabis can be an effective adjunct treatment for those whose seizures are not responding to TRADITIONAL MEDICATIONS. Additionally, cannabis is especially helpful in cases of pediatric epilepsy, where it may provide relief without the side effects associated with pharmaceuticals.
Medical Benefits of Cannabis for Treating Epilepsy
The use of cannabis for treating epilepsy has been gaining attention in recent years, as studies have shown that it may provide relief without the side effects associated with traditional medications.
In addition to reducing seizure frequency and intensity, the cannabinoids found in cannabis have also been linked to improved sleep quality, reduced anxiety, and better motor control and coordination.
Furthermore, a growing body of research indicates that cannabis may also be beneficial for reducing INFLAMMATION in the brain, which is thought to play a role in seizures.
Potential Side Effects of Cannabis on People with Epilepsy
While cannabis is generally considered safe to use, some potential side effects need to be kept in mind. Here are a few effects that may be experienced by people with epilepsy who use cannabis:
Reduced short-term memory
Dry mouth
Increased appetite
Drowsiness or fatigue
Red eyes
Slow reaction time and coordination issues, especially when driving.
Legalities Surrounding the Use of Medical Cannabis
The legalities surrounding the use of medical cannabis in the US vary from state to state. In most states, it is necessary to obtain a prescription from a qualified physician and register with the local government before using cannabis for medical purposes.
Some states have also passed laws permitting the home cultivation of marijuana plants for certain approved conditions, such as epilepsy. It is important to research your state's laws and regulations before using cannabis to treat epilepsy.
Additionally, it is always recommended to consult with a healthcare professional who can guide dosage and side effects.
Frequently Asked Questions
What Kind Of Cannabis Products Can Be Used For Epileptic Seizures?
The most common forms of cannabis products used to treat epileptic seizures are oils, capsules, edibles, tinctures, and topical creams. It is important to consult with a healthcare professional before beginning treatment with these products.
Can I Administer Cannabis To My Child For Epileptic Seizures?
Yes, but it is important to consult with a healthcare professional first. A qualified doctor can help determine the best course of action and provide guidance on dosage and side effects.
Additionally, it is important to check your state's laws and regulations regarding the use of medical cannabis for pediatric patients.
Conclusion
Epilepsy is a serious neurological condition that affects people from all walks of life, but the use of medicinal cannabis can help reduce seizures and improve the quality of life for those living with epilepsy.
Its role as an effective seizure prevention and management treatment option needs to be studied further, as more evidence is needed before we can understand its full impact on seizure control.
Moreover, legalization efforts surrounding medical marijuana need to continue to ensure wider access to its potential benefits for those who are in need. It is crucial to obtain cannabis products from licensed dispensaries such as Mission Organic in San Francisco.
Taking an informed approach — combining scientific data and patient experience — will ensure that those living with epilepsy can get the best possible treatments.
Related Post: The Ultimate Guide to Choosing The Perfect Shisha