The 5 Best Free Online Pdf Converters For 2022
Free Online PDF Converters, PDF (Portable File Format) has played a major role in every individual life. No matter whether you are a student, Teacher, Businessman, Professional, or freelancer, you will require this format to convert your documents for easy sharing. PDF format is developed by Adobe for users to quickly transfer and share their large files from one operating system to another. When we talk about the best file formats used for file sharing, PDF is considered to be the most secure and fast format for sharing documents overall mediums. People use this file format for both their personal and professional work. here we will discuss the Free Online PDF Converters tool
PDF format plays a major role in every business as most companies use this file format to share a large amount of data with their clients. It is just because of the reason, PDF is the most secure format than other file formats out there. The best thing about this file format is that you will not face any formatting and alignment issues. Creating content in the Word document is quite easy but when it comes to file-sharing the word document is considered to be an unsecured format. The best thing about PDF format is that it will not change the formatting and alignment of your document. For instance, if you are a student and you create an assignment with different formatting styles and alignments in the MS word document. When you convert the word document to pdf your file formatting and alignments don't disturb you at all. Another benefit of converting your documents to PDF format, they can be immediately opened on all web browsers and devices. In short, you don't face any compatibility issues while using this file format.
Below, we are discussed some of the best Free Online PDF Converters which you can use to convert other documents into a clean PDF document. Read On!
5 Best Free Online PDF Converters of 2022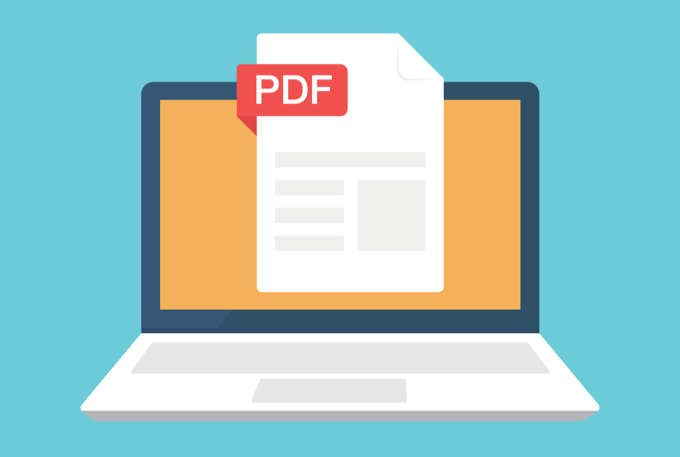 Adobe Acrobat
Adobe Acrobat is the most famous online platform for providing users with the best design tools.
The company also provides the best Free Online PDF Converters tool including, PDF converter, PDF to Word, PDF to JPG, Word to PDF, PDF to PPT, and many more. But here we will only talk about its PDF converter. Using Adobe Acrobat PDF converter, you can convert unlimited files to PDF without losing the quality and formatting of your file. All you have to do is just upload the file into the tool and it will automatically convert the file to PDF format in just a few seconds. You can preview the file after conversion. And to download the file you will need to log in with your Google or Facebook account to save your file into your device. You don't need to sign in again for converting and downloading a new file. Acrobat also provides a paid version that includes more editing features than the free version.
Soda PDF
Soda PDF is also a popular platform, Soda PDF, provides the best Free Online PDF Converters tools to help users convert, edit, lock, merge, rotate, and compress PDF files with the click of a button. It is the best tool for users who want to convert large files into PDF format. There are multiple options for users to upload files, such as using a device, Google Drive, or Dropbox. Users can also drag and drop files into the tool and convert them with just one click. Soda PDF is the best and secure pdf converter among the top rank pdf converters. The best thing about this PDF converter is that it doesn't force users to sign up or buy any paid memberships for converting their files. Moreover, It is the most secure and useful converter available online.
iLovePDF
This is another website that provides users with a wide range of Free Online PDF Converters tools, including the PDF converter. The iLovePDF converter is the best option if you don't have a budget to manage your files. This tool is totally free to use and allows users to perform unlimited conversions without paying a single penny. The pdf converter has an easy-to-use interface. Users have only need to come up with their file and the rest of the heavy work is done by this doc converter. This converter will provide multiple options of uploading files including, upload from your device, Dropbox, or Google drive. This PDF Converter allows users to upload files, select the appropriate format for conversion, and instantly receive the converted document. The best thing about this converter is that the file would be automatically converted once the uploading is complete.
Duplichecker – Word to PDF Converter
The PDF to Word Converter by Duplichecker is another best option for the users to go for and convert their documents into PDF in no time. This tool is designed to help users convert their files with full protection. Users can convert unlimited files into PDF with this doc to pdf converter.
You do not need to register to use this doc to pdf converter. This is a Free Online PDF Converters tool and there is no need for software installation need to use this tool. The best thing about this word to PDF converter is that it has an easy-to-use interface even new users can use this without getting involved in intricate procedures. Simply upload the word file into this doc to PDF converter and click on the "Convert to PDF" button. The tool will convert your document and show you the converted file in a few moments.
SmallSEOTools – Word to PDF Converter
SmallSEOTools is one of the leading platforms providing Free Online PDF Converters for SEO and marketing tools to users worldwide. But here we will only discuss its Word to PDF converter. The Doc to PDF converter by this platform is another best tool for converting doc to PDF files instantly. This is not only a free-to-use tool but also counted among the best and easy-to-use tools online. This online doc to PDF tool allows users to upload files from the device, from dropbox, and google drive. There are no restrictions on using this tool. You can convert unlimited files with complete accuracy using this doc to PDF converter. Users are not required to perform any signup procedures or buy any subscription to use this converter. In short, it is a reliable and efficient Free Online PDF Converters word to PDF converter of all time.