Celia Lora is a Mexican fashion model, TV star, and influencer on Instagram, Youtuber, and social media sensations. Celia was born on 25 December 1983. She gained a lot of fame from sharing her pictures, videos, and fashion content on Instagram as a fashion model and influencer, having more than 10 million followers.  She also worked for playboy Mexico cover. Celia Lora has a bikini brand called 'Celi Sheli.'
One more best thing to know is that Celia Lora is the daughter of famous Mexican musician Alex Lora. She also appeared in many Mexican tv serials.
However, Celia realized the importance of social media power and chose social media to get fame rather than solely working in showbiz. Soon, she became a popular, sensational content creator on social media platforms.
This article will share details of Celia Lora's personal life, career, family, body measurements, and net worth. Let's read out more
Celia Lora Biography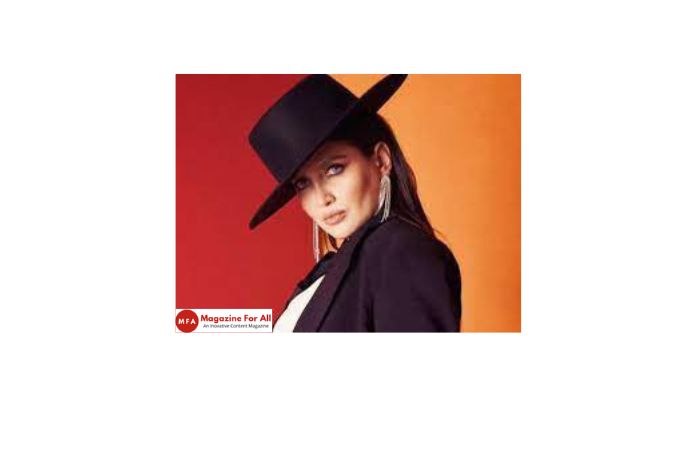 | | |
| --- | --- |
| Full name  | Celia Lora |
| Nickname  | Celi  |
| Date of birth | 25 December 1983 |
| Age  | 38  |
| Zodiac sign  | Capricorn  |
| Height  | 5 feet 7 inches |
| Weight  | 55 kg |
| Nationality  | Mexican  |
| Body measurement  | Approx. 34-26-39 inches |
| Hair Color  | Dark brown  |
| Eye color  | Blue  |
| Profession  | Fashion model, tv celebrity, social media influencer |
| Tattoos  | Several tattoos on her body |
| Famous for  | Having over 10 million followers on social media platform  |
| Known for | Playboy playmate |
| Marital status | Unmarried  |
| Parents  | Alex Lora, Chela Lora |
| Qualification  | Graduated  |
| Boyfriend  | Steve Angello |
| Children  | None  |
| Website  | Celilora.com  |
| Net worth ( as of April 2022) | $1 million -$1.5 million US Dollars approx. |
Celia Lora Childhood | Early Age and Family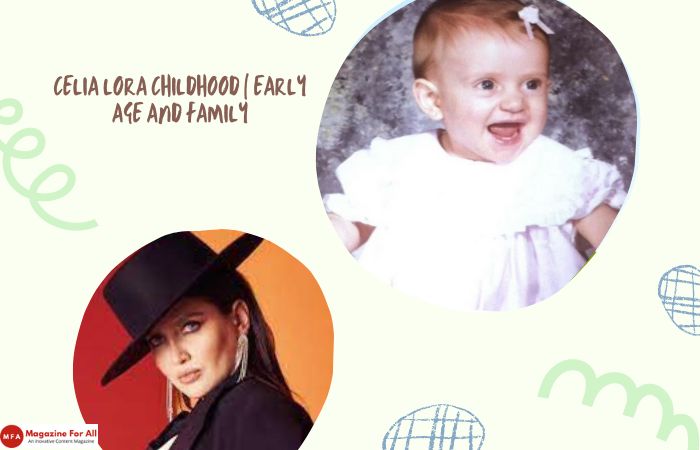 Celia Lora was born on 25 December 1983 to her loving parents, Alex Lora and Chella, in a well-to-do family. Her birth place is Mexico, where she spent her childhood with her family. 
She is very close to her parents. Celia posted many photos with her parents. But nobody knows about her siblings. We will share information when we have some information about her siblings. 
Celia Lora Education 
After having her primary education from high school in Mexico, she moved to university to graduate in arts. Celia graduated in arts. During her study, she found her interest in creative content and acting. So, she chose it as a career.
Career, Lifestyle & TV Reality Shows
Celia Lora appeared on TV in 2009 when she was featured in the short movie Cool Frog: Move.
Furthermore, Celia appeared in the first season of the famous reality show Ls Isla: EI Reality, which aired on 12 august 2012. Celia got 6th position in that show and was eliminated when she lost her first death game.
Moreover, Celia appeared in another TV reality show, Lucky Lady, in 2014, where according to the show, formate participants show their personal life to the rest of the world.
Last year, in 2021, she did another TV reality show EI Inframundo, but she failed to win the show. In an interview, she said she was motivated to do that show because she was there just to meet new people and make new friends.
Recently she appeared in MTV LA's gossip show 'Acapulco Shock.'
She also joined Tiktok, where she posted various videos and has 1.8 million likes and 602K followers.
She also launched an adult website where she posts unedited stuff. She posted 499 pictures, 27 videos, and 76k subscribers. For a month, she charges $ 19.99 USD.
Celia Lora also has a bikini brand store, 'Celi Sheli.'
Social Media
 Celia has over 10 million followers on Instagram with 7K posts. She shared her pictures in short clothes, made videos of her dance moves, and lip-sync.
She also has a Facebook account which has more than 770K followers. Celia made her Twitter account in 2012 and has more than 554K followers.
Celia also joined a Youtube channel in 2014, with more than 128K subscribers, and her most famous video has more than 2.1 million views. In this video, she featured renowned model Lizbeth Rodriguez in December 2020.
Instagram: celi_lora 
Twitter: CeliLoraOficial
Facebook: CELILORAOFFICIAL 
Youtube: CeliLora Youtube Channel
Tiktok: @celilora 
Relationship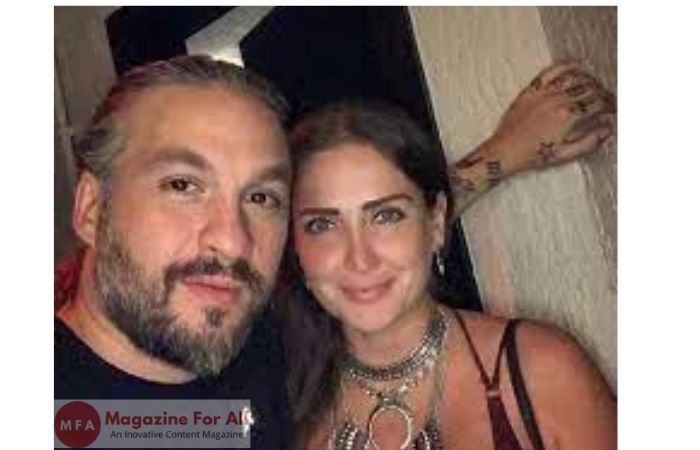 Celia Lora has not declared her relationship status yet, but it seems Celia has been dating Steve Angello. She posted her photos with Steve on his birthday on November 23, 2020, with a message. ''Happy Birthday, My Love. I love you very much!!!"
Net Worth
Celia Lora is a social media content creator and a TV celebrity who appeared in many reality shows. Various modeling jobs, acting fees, and social media brand partnerships are her primary source of income.
As of 2022, her net income is approximately $ 1 million to $ 1.5 million.
Some Facts about Celia Lora 
Here we have some interesting facts about Celia Lora, that you will love to know: 
Celia Lora has several tattoos on her body. She got her first tattoo when Celia was just 13 years old
Celia has an autograph tattoo of Ricky Martin above her left hip
Celia got her wisdom teeth when she was in elementary school
Lora like yellow color, but  doesn't like beer
Celia is an extrovert and always loves to do parties
Lora has a passion for traveling and exploring the world 
Making new friends, meeting with new people, and get socialized is one of her best quality
She has a brand of bikini
Celia laughs out loudly and has a pierced tragus